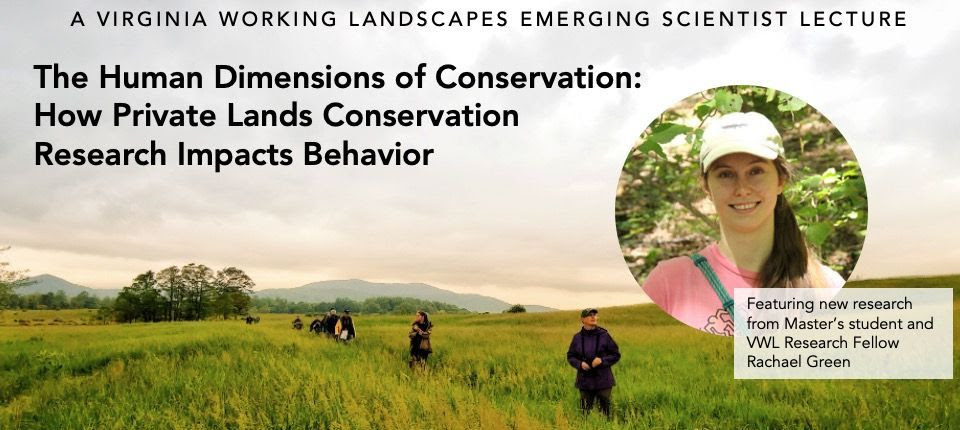 Virginia Working Landscapes invites you to a free Zoom webinar:
The Human Dimensions of Conservation: How Private Lands Conservation Research Impacts Behavior
Wednesday, May 25, 3:00pm–4:00pm EDT
Please join Rachael Green, VWL Research Fellow and Graduate Research Assistant at the Dayer Human Dimensions Lab at Virginia Tech, to learn about our groundbreaking research on the human dimensions of private lands conservation.
This exciting presentation will dive into the social science research that VWL landowners, land managers, citizen scientists, and newsletter subscribers took part in during 2020 and 2021. Using data collected through interviews and surveys, Rachael will reveal some of the factors that are driving conservation behavior change right here in our region.
It will also examine how programs like VWL can collaborate with community members to maximize biodiversity conservation on private lands.
This event is a free virtual webinar hosted on Zoom. Register at the link below and feel free to forward this email to friends and colleagues!