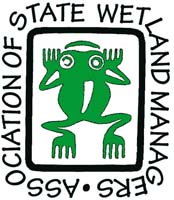 Having trouble understanding the extent of ground-mounted solar panel array effects to wetland resources? You are not alone. Close to 10 years ago, the State of Vermont started incentivizing solar which lead to the unintended consequence of increased pressure to develop within and adjacent to wetland resources. This pressure has generated a greater knowledge of wetland impact avoidance and minimization techniques for solar development, and has also yielded more questions to explore. This webinar will give you the Vermont Wetlands Program's journey of reviewing this unique type of development and will provide advice on avoiding and minimizing impacts of solar projects to wetlands. The presentation will also delve into Vermont's ongoing solar observations, five-year monitoring study, and policy development.
Presenter: Laura Lapierre, Vermont Department of Environmental Conservation
This event is hosted by the Association of State Wetland Managers.