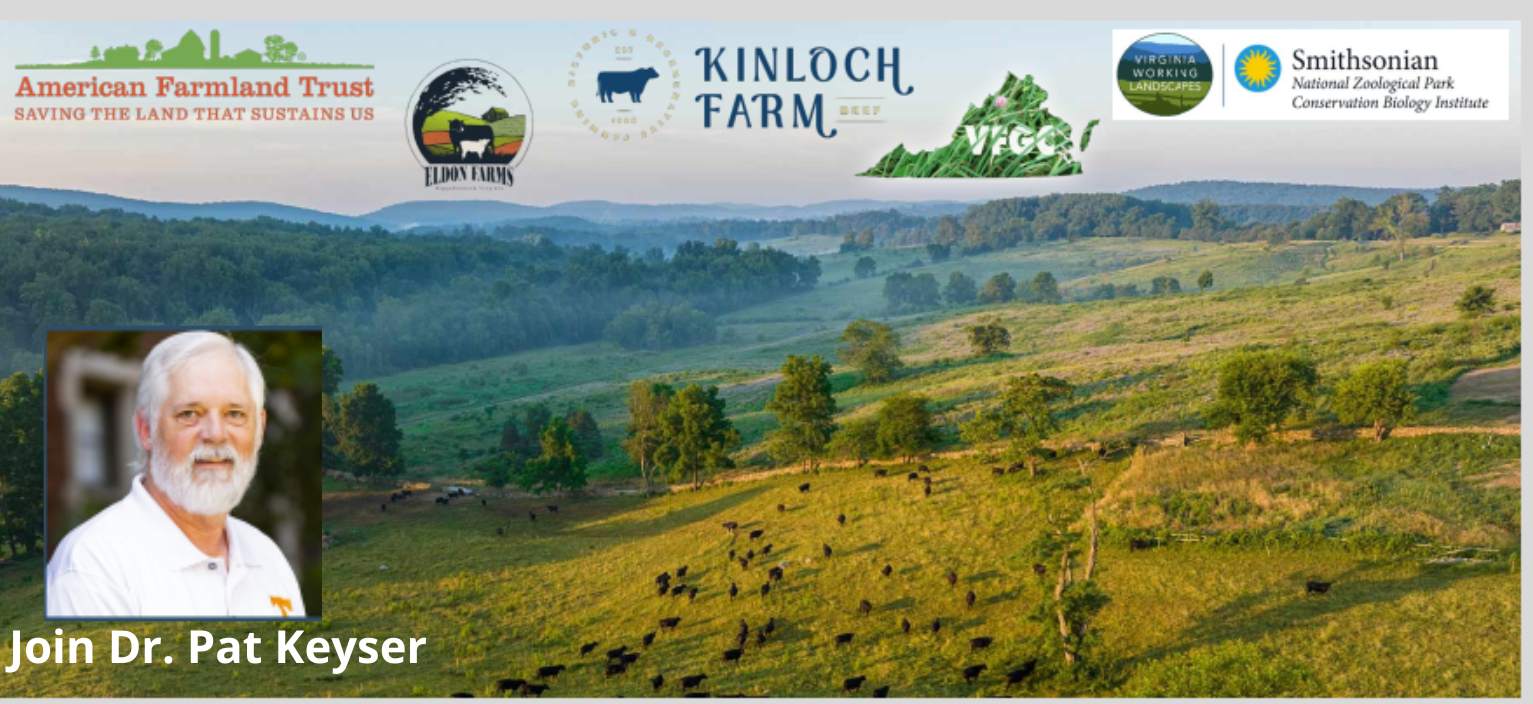 Join Dr. Pat Keyser, to learn about Livestock Forage Alternatives Warm Season Grasses for Enhanced Production, Conservation and Profitability.
Free breakfast & pasture walk! 
American Farmland Trust, VA Forage and Grassland Council, VWL, Eldon Farm and Kinloch Farm invite you to join them at Kinloch Farm in Fauquier County, VA for an exciting morning presentation and pasture walk to establish alternative forages such as Native Warm Season Grasses.
Guest speaker Dr. Pat Keyser, a Professor and Director for the Center for Native Grasslands at the University of Tennessee, enlighten us on his research and experience around the potential of integrating alternative forages into livestock systems for added biomass production, conservation and profitability
Our host, Kinloch Farm, will then be leading attendees on an informative pasture walk to see over 100 acres of their Big Bluestem (bonanza and Rountree), Switchgrass (Blackwell and Cave-In-Rock), Bluestem (Camper), and Indian Grass which are both grazed and hayed.
We hope you can join!
Please RSVP to Jacob Gilley of American Farmland Trust at jgilley@farmland.org or (540) 219-5015