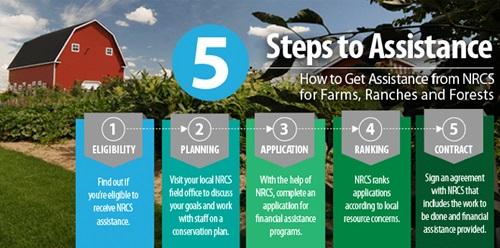 The Rappahannock River Roundtable is pleased to launch our "Ask the Expert" series! These discussions are led by Roundtable partners and other leaders who are willing to share their expertise about various conservation topics that impact the Rappahannock River watershed and our collective goals.
This discussion will be led by Courtney Kidwell from the Culpeper NRCS office and will provide an overview of several NRCS cost-share programs, outline upcoming application requirements and deadlines, and discuss ways to make applications competitive and successful. This will help a lot of us who work with landowners and producers to install conservation best management practices and plans on their land.
Please share with your networks and we look forward to seeing you on October 25, 2021
The Rappahannock River Roundtable is inviting you to a scheduled Zoom meeting.
Topic: Ask the Expert: NRCS Cost-Share Programs
Time: Oct 25, 2021 10:00 AM Eastern Time (US and Canada)
Join Zoom Meeting
https://us02web.zoom.us/j/84335397795?pwd=VEZsWldLVGx4eVNqTzV4MFpONTJnZz09